QUESTION 91
Hotspot Question
Your network contains an Active Directory forest named contoso.com. The forest contains a single domain. All domain controllers run Windows Server 2012 R2 and are configured as DNS servers. All DNS zones are Active Directory-integrated. Active Directory Recycle Bin is enabled.
You need to modify the amount of time deleted objects are retained in the Active Directory Recycle Bin.
Which naming context should you use?
To answer, select the appropriate naming context in the answer area.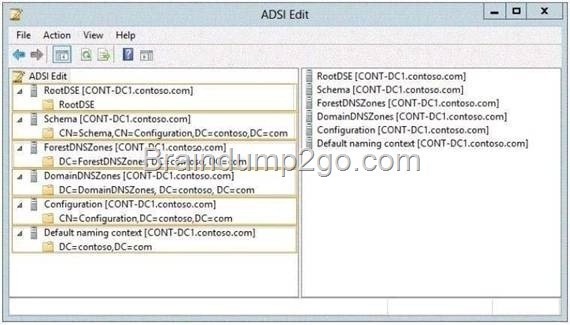 Answer: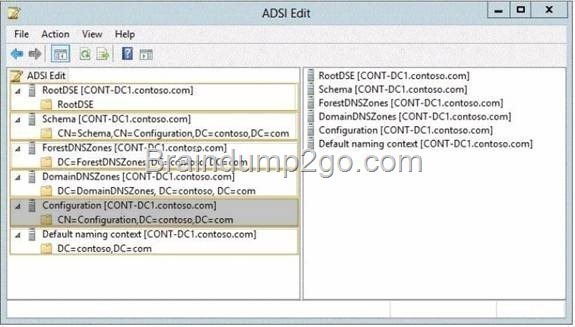 Explanation:
http://technet.microsoft.com/en-us/library/dd392260%28v=ws.10%29.aspx